What the Experts Have to Say: 2018 Jeep Wrangler Reviews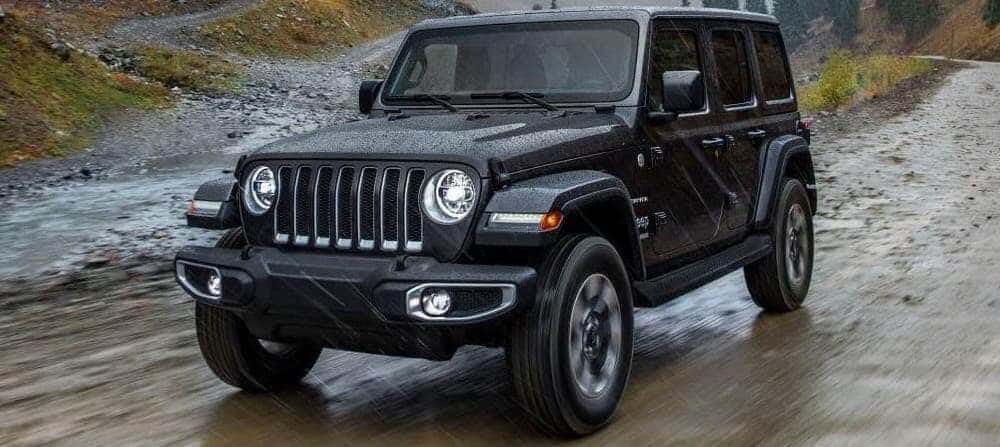 The 2018 Jeep Wrangler is a legend in the auto industry. This unique off-roading vehicle is one of a kind, instantly recognizable, and well-loved by Jeep owners–and critics–in Lubbock. Discover what some of the top names in the auto industry have to say about this Trail Rated® icon.
Award Winner
The Jeep Wrangler has been winning awards for years, including:
KBB Best Resale Value: The 2018 Jeep Wrangler won both the KBB Best Resale Value in the compact SUV/crossover and the midsize SUV/crossover categories.
4×4 of the Decade: In 2016, the Jeep Wrangler Rubicon was named the "4×4 of the Decade," proving the Jeep Wrangler is the right choice on the Hobbs NM roads or trails. It holds up just as well today!
Critically Acclaimed
The most well-respected names in the auto industry have some impressive thoughts on the 2018 Jeep Wrangler, like:
Road and Track: "You won't find any drastic departures from the original recipe here: The axles are still solid, the roof and doors still come off, the body still bolts to the frame. Everything that makes people exuberantly, irrationally love the Wrangler is still here. It's just been finessed."
Edmunds Jeep Wrangler: "Despite the Wrangler's rough-and-tumble image, there are a number of luxury and convenience items available including heated leather seats, automatic climate control, Bluetooth, navigation and an Infinity sound system."
Car and Driver: "With its rugged capability and easy access to the open air, the Jeep Wrangler has excelled for decades as the off-road totem of the brand."
Motor Trend: "Not many SUVs can match the Jeep Wrangler's off-road capability. Even in the bigger four-door Unlimited variant, the Jeep is still one of the most capable vehicles when the pavement ends."
USA Today: "The new Wrangler is simultaneously the most capable off-road and quietest, most comfortable on-road vehicle in a 75-year lineage that traces directly to the original 1941 U.S. Army jeep."
See Why People are Talking About the Jeep Wrangler in Brownfield
Discover what makes the 2018 Jeep Wrangler so celebrated by driving it yourself at Stanley Chrysler Dodge Jeep Ram Brownfield. We will be happy to show you all the performance and utility features of this standout Jeep.