How to Change Your Oil at Home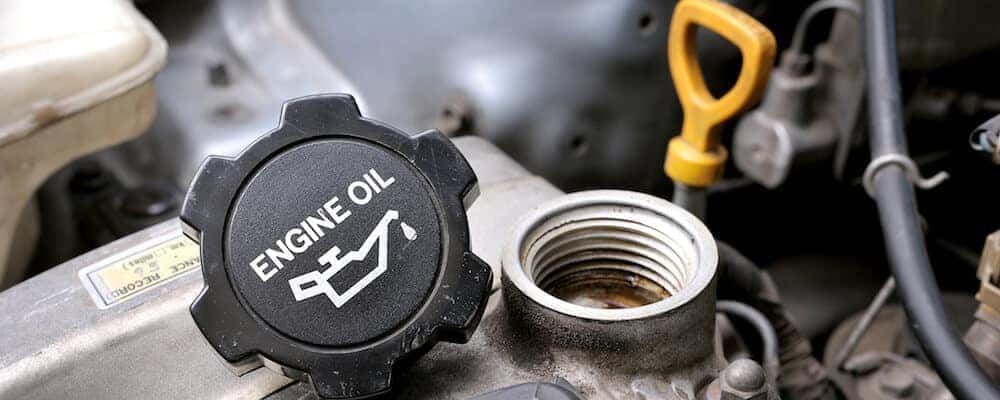 Regular oil changes are an important part of any vehicle maintenance schedule, and if you'd like to save money and take care of the process yourself, they're relatively easy to perform at home! Although the technicians at Stanley Chrysler Dodge Jeep Ram Brownfield are always happy to service your vehicle, we've laid out all of the information you'll need to learn how to change your oil at home.
Gather Your Oil Change Supplies
Before you can get started on your home oil change, you'll need to prepare yourself by collecting all of the necessary tools:
Plastic tarp
Drain pan to catch discarded oil
Engine oil
Oil filter gasket
Unused Oil Filters
Oil filter wrenches
Rubber mallet
Rags and safety glasses
Some oil change supplies will need to be purchased each time you perform the process. Others can be reused again and again. If you need to restock on filters or wrenches, our parts department is located just a short drive from Hobbs NM or Lamesa.
DIY Oil Change Steps
Note that oil will only drain and circulate properly if it has been heated up by the engine. If your vehicle has been sitting for a while, turn on your engine and let it run before starting the process, but make sure to shut off your engine before you start.
Before you begin, protect your workspace by laying out your tarp beneath your vehicle's engine block. You'll need to get underneath the car to complete the process, so make sure that all of your tools are laid out only a short distance away.
With these provisions in mind, you're ready to start the process:
Locate the oil drain plug beneath the vehicle and place your oil pan accordingly. Remove the drain plug, using a wrench if necessary. Replace the drain plug after the oil has finished draining.
Move the drain pan to a point below the oil filter slot. Remove the oil filter and replace it with a new one.
Use the new gasket to tighten the filter, making sure that it's secure, but not too tight.
Remove the oil filler cap underneath the hood and add new oil. Make sure that you're not overfilling, as too much oil can be just as damaging as too little.
Run the engine for about a minute to allow the oil to settle. This will enable you to get an accurate read.
Check your oil levels using the dipstick to ensure that you've added enough. If necessary, return to step 4 and repeat the process.
With all of these steps complete, you're ready to drive! Clean up any remaining mess, make sure all of your caps are tight, and take your vehicle around the block to make sure everything's working as it should.
Stanley Chrysler Dodge Jeep Ram Brownfield Has You Covered!
A home oil change can be rewarding and even fun, but you may not always have the time to finish the job in your driveway. When you need your next change or realize it's time to have your tires changed, you can enjoy quick and easy service at Stanley Chrysler Dodge Jeep Ram Brownfield. Schedule your visit today!
More from Stanley Chrysler Dodge Jeep Ram Brownfield