What is RAM BusinessLink?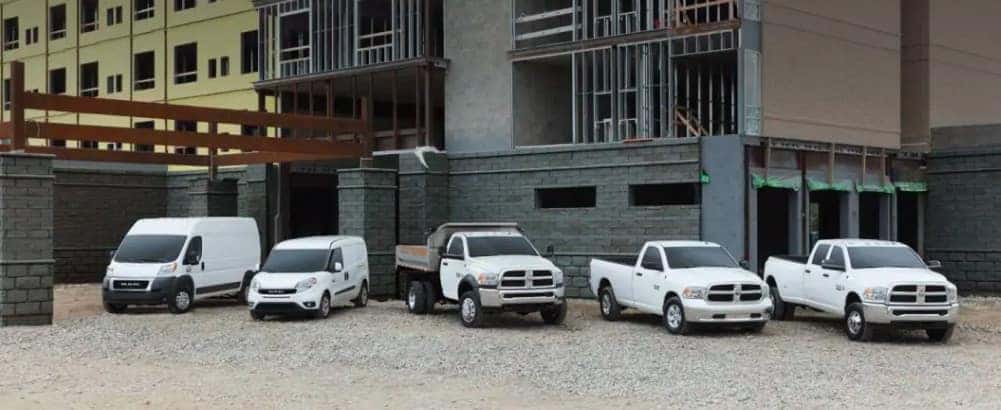 RAM BusinessLink is a free program that connects business owners to a network of commercial vehicle dealers that are specifically equipped to work with small businesses. So, if you work in the Lubbock area and are looking for a transportation partner, this might be your answer.
What are the Benefits of RAM BusinessLink?
It's free to sign up for this program. When you sign up for RAM BusinessLink, you are given access to a variety of convenient benefits as a local Hobbs NM- or Lamesa-area business. These include:
Access to a Dedicated Account Manager
In Stock Commercial Vehicles
Free Shuttle Service
Extended Service Hours for Business
Unrestricted Service
Next Day Service
Loaner Vehicles
This program also provides local with businesses with preferred access to commercial vehicles, service, and special offers that aren't available to the general public. You're also able to access On-the-Job Allowance for special equipment or service allowances, which helps you save on even more.
Who Can Sign Up for RAM BusinessLink?
Businesses and nonprofit organization who can provide at least one of the following are eligible to sign up for RAM BusinessLink:
Federal or State Income Tax Return Showing Current Business Activity
Business or Nonprofit Tax Identification Number
Business Incorporation Documents
Business License Number
State, County, or Municipal Business Certificate
If you're not sure if you quality, a commercial associate at your local RAM BusinessLink-affiliated dealership can help you determine if you have the correct documentation needed.
Learn More About RAM BusinessLink at Stanley Chrysler Dodge Jeep Ram Brownfield
Find out more about how RAM BusinessLink can help save you money and provide you with access to commercial vehicles and service. Contact us online or visit our us in Brownfield.
More on Commercial Vehicles
RAM BusinessLink is a free program that connects business owners to a network of commercial vehicle dealers that are specifically equipped to work with small businesses. So, if you work in the Lubbock area and are looking for a transportation partner, this might be your answer. Commercial Contact Us What are the Benefits of RAM…

Contact Us Why should you buy commercial vehicles from Stanley CDJR Brownfield? Where do we begin? Beyond our extensive range of work-ready models and enticing incentives, we offer: Free Loaner Replacement 1st in Bay Priority Servicing 24/7 Towing Competitive Financing If you're looking for a commercial vehicle, there's more than one reason to speak to…