How to Tell When It's Time to Replace Your Tires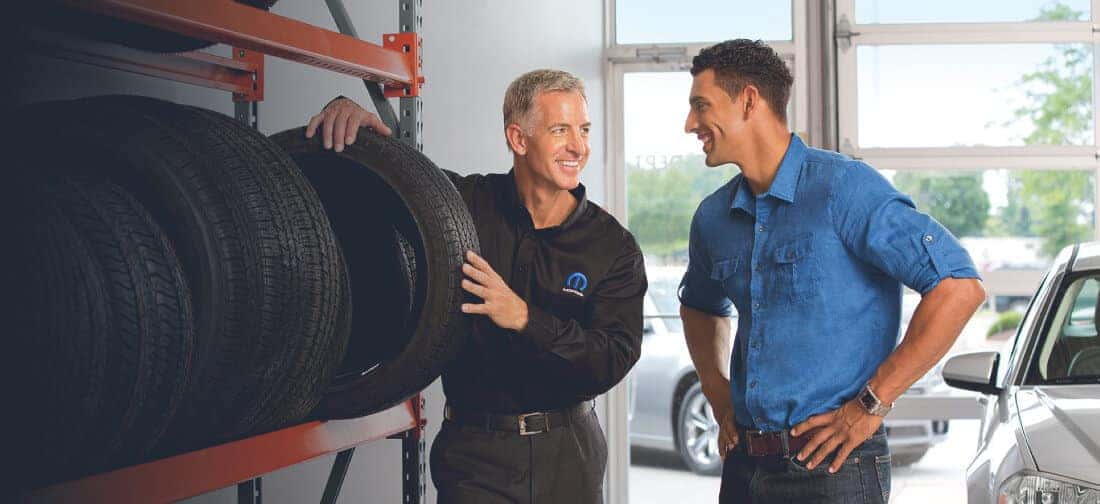 One of the most integral components to your vehicle's safety is the condition of your tires, so it's important to know how to tell when it's time to replace them. There is no definitive time frame due to the vast variation of driving style and frequency, but here are some tips to ensure that you stay on top of it:
Penny Test: The traditional test to measure treadwear is to stick a penny in a ridge of one of the tires. If you can see old Lincoln's head, the tread has worn too short and you're in need of tire replacement.
Safety: The NHTSA recommends that even those who drive minimally have tires replaced every 6 years, as tires receive wear regardless of not being driven.
Sidewall Damage: If there's a cut, slash, or object in the sidewall of a tire, the risk is too great to repair and continue driving on. This is an instance where you would want to replace your tires ASAP.
Tires Services at Stanley Chrysler Jeep Dodge RAM
If you're in need of a tire inspection or more information on how to tell when it's time to replace your tires, our service center can help. We can also teach you how to perform regular maintenance tasks, like oil changes, at home. We offer expert repairs for your current truck, or car, and helpful financing when you're shopping for a new vehicle in Seminole. Let us know if you have any questions as our team is standing by to help!